On 16th June, the evening before my 33rd birthday, I received a call from my boss that I somewhat naively never saw coming.
Having been on furlough for a month (like so many thousands of others in the UK), my first thought was that this was a social call to check in on my progress. Perhaps I'd be getting a date for returning to my day job. Or maybe he was just making sure I was dealing OK with having more time on my hands.
As he made conversation about one thing and another, I could sense that there was an ulterior motive behind the call. For a few seconds, I even managed to push it to the back of my mind until he began to go over how the agency was doing financially…
"Unfortunately, this means we're going to have to consider your position for redundancy".
"My position?" I replied, although I'm not sure why; I'd definitely heard him the first time.
When the call concluded, I was struck by a strange feeling of numbness. Would I be made redundant? After nine years in work, was I now considered expendable? Could I afford to be unemployed? Would anyone else want me?
It's fair to say I didn't sleep much that night and as much as I tried to forget, a shadow hung over that birthday like a gigantic, shitty rain cloud.
---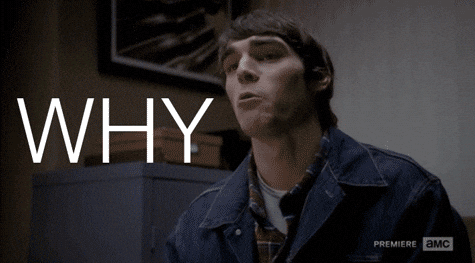 If I could sum up the fortnight that followed in one sentence, that sentence would probably be depressing to read. So, I'm not going to attempt it as I wouldn't want to put you through that. Needless to say, when the redundancy consultations concluded and I was finally told I'd be let go, I spent the next couple of nights tossing and turning; every possible scenario swirling around in my head.
Yet to my amazement, the feeling of nausea and dread passed. Now that things had concluded, I was free to assess my working life and concentrate on what I wanted to do next.
When you've been working in the same industry for nine years, you sometimes find yourself losing sight of why you got into it in the first place, the experience you have, the opportunities that have come your way and the contributions you've made.
When I landed my first PR job in 2011, I was fresh out of university. I'd just secured a first-class degree in journalism and I was eager to pursue a career in magazines, but after completing a three-month placement at a national 'real life' magazine, I'd learnt that the environment and the requirements of the role just didn't sit right with who I was.
---
I think my interest in PR came from the fact that I was still able to fulfill my passion for writing, whilst getting to know the ins and outs of sectors in which I'd never previously taken an interest.
Nine years and a redundancy later, I've been trying to muster up the energy to write this post. For obvious reasons, I've chosen instead to focus my attention on building my professional profile over the past month, including:
Looking at my CV and trying to put into words exactly what I'm good at; which is harder than it seems
Updating my PR portfolio
Undertaking some initially cringe but ultimately hugely rewarding online networking
I'll confess that in the pre-COVID era I was something of a LinkedIn novice. Flitting through the timeline with no real desire to promote myself, but with a keen interest in knowing what was being said and done in my 'network'.
Before the decision was made about my job, I'd noticed an ever-increasing flurry of posts from people across the country who had suddenly found themselves back on the job market. In a way, it was comforting to know I was not alone, but it also made me acutely aware that I was going to be facing significant competition for new roles.
---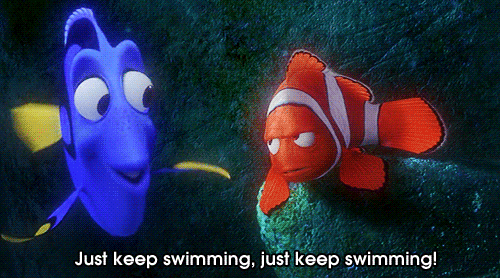 I'm now in week seven of the search and have been overwhelmed by the amount of support being shown on LinkedIn for others in the same position.
In addition to 'meeting' new people, I've made it to the second stage of one job, secured more interviews and have promised myself that I'll remain optimistic.
Here's what I've learnt while unemployed:
Posting, interacting, connecting and helping others goes a long way on LinkedIn – even if you do end up getting messages about Bitcoin…
Having extra time to review your CV means you can really focus on tailoring it for the roles you want; more so than if you were working full time
Being creative with your portfolio and devising new content that will help you stand out keeps your brain active – very necessary when you're suddenly without a routine and trying to stay motivated/shower before midday
Pyjamas are not conducive to effective working
It is not acceptable to have donuts for breakfast (but it is delicious)
I'll be sharing updates on my job hunt on here now that I've finally broken the cycle of failing to post.
In the meantime, feel free to share your experiences of the COVID-era job search below and remember…just keep swimming.
xAx