It's been just over three weeks since BoJo pleaded with the British people to stay home, protect the NHS and save lives.
For someone who has spent a good chunk of their adult life claiming not to be a people person, you could be forgiven for thinking that this was something of a dream come true for me; minus the mass panic buying and alarm.
Yet for some reason the past few weeks have been particularly trying.
On that first evening when I walked through the door carting my desktop screen and every other item from my workstation that wasn't nailed down, the thought of a few days working from home was somewhat refreshing. Of course, it was a worrying time. Yes, we'd been told to work remotely if possible and toilet roll was flying off the supermarket shelves at a rate of knots, but to all intents and purposes, very little about Britain had changed.
But a few days into lockdown, I was suddenly struck by a horrible realisation. Something which I didn't want to say out loud for fear of looking back on myself in a few months and wondering about the sort of person I'd become.
I was missing people.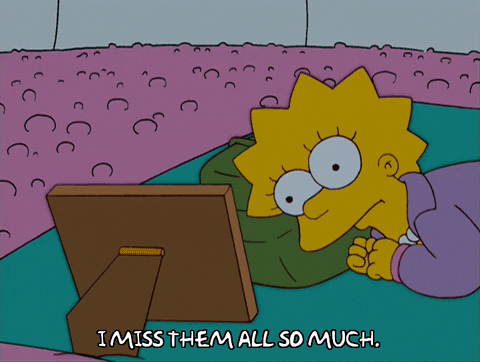 ---
Now don't get me wrong; I love my house. More time spent with Alex and the furry balls of destruction (the cats; not a euphemism) is no bad thing. It's what I do most evenings after all.
Yet the thought that this would be our only option for weeks on end didn't hit me until a few nights into our incarceration.
As I've scrolled through the news sites in recent days, it would seem I'm not alone in my feelings of disjointedness and an unexpected yearning for civilisation. Thousands it seems have been hit by the same need to get out and about, no matter what the official instruction might be.
While I've settled for the occasional walk around the streets near my house, other people have thrown parties, visited beaches, sat about in parks and even sung karaoke together as if life is somehow the same. Meanwhile, I've opted to practice the state-approved activity of remaining indoors.
It got me thinking about how we can make life easier for ourselves at home, so that we can stay there, safe in the knowledge that we've taken the douche-lite approach to living our lives, without putting anyone else at risk for no god damn reason.
I decided to compile this helpful guide to keeping yourself entertained whilst on lockdown, for anyone else who might be experiencing the 'rona blues or for those who happen to stumble upon this whilst trying to look up the latest death toll for their area.
---
Watch anything you can find
YouTube. Netflix. A 7-day free trial of Disney Plus. A punch-up outside your local Tesco.
Follow your heart.
One of the best evenings we've had since being in lockdown was getting drunk and bingeing for three straight hours on Hairdresser Reacts videos on YouTube, and it's the most alive I felt since this mess started.
It's also worth noting that there's a new documentary on Netflix that has become King of the memes in recent weeks and as you've had nothing else to do, it's likely you've watched it already or seen people waffling about it on Facebook. Tiger King, the story of the rise and tremendous fall of zookeeper Joe Exotic and his unquenchable thirst for big cats (whilst simultaneously filming shitty music videos and hating on sanctuary owner Carole Baskin) makes for hours of ludicrous entertainment.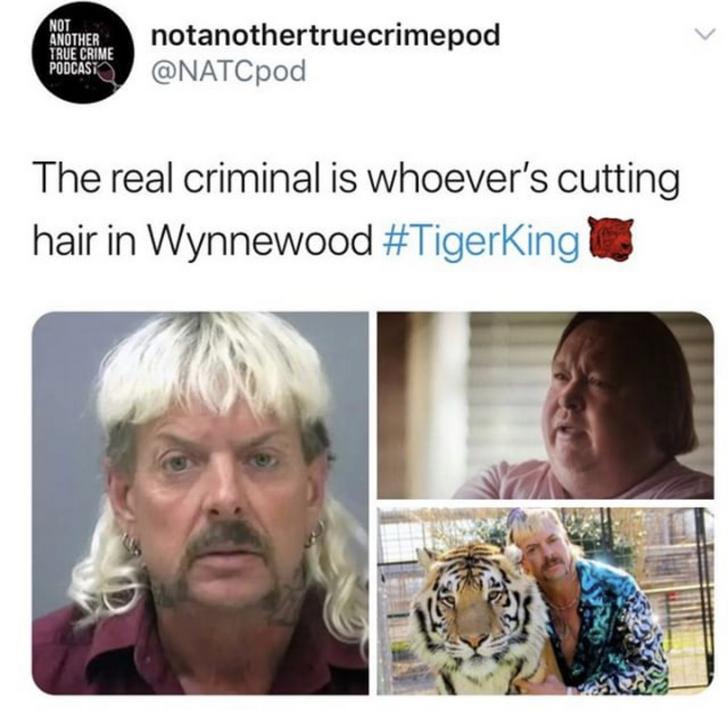 ---
Eat copiously and resourcefully (but not so much that you need to shop more than necessary)
The first time I grew concerned for our resources was the day after I began working from home, when I visited Lidl and was greeted by an empty aisle where the chicken breasts were once stocked.
Up until that point, I wasn't concerned. Being 32 I've never lived through a World War and having grown up in Britain, I've somewhat embarrassingly always taken for granted that the shops will always have food.
Walking into a supermarket – multiple supermarkets in fact – and seeing shelves stripped bare of essentials such as tinned goods and bog roll was never something that'd crossed my mind.
The first time I visited a shop a week later and they had more than one of each item I was looking for, I treated it like a Noah's Ark situation and grabbed two of everything. In fact, I think one of the only things that has helped us to feel normal is being able to cook together and stuff our faces and that's something I'm thankful for; although they may need to remove a wall to get me out after this is over.
If you are going to buy two of each item though, do us all a favour and use them. There's nothing worse than watching a greedy bastard stockpiling and thinking half of it might end up in the bin. If you're not going to eat it, freeze it for fuck's sake.
---
Embrace video calls and talk over each other
It's probably fair to say that I've spoken to my family more in the past few weeks than I normally would at any given time.
In fact, a highlight of my day now is getting an unexpected group video call on WhatsApp. Much to Alex's distress, as he deems video calls to be the devil's work.
If you can't bear the thought of video calls to your family and friends for fear of awkward silences or accidentally flashing your boob while reaching into the cupboard for a bag of crisps (true story), consider attending a virtual event.
Kiri Pritchard-McLean (who I may have mentioned before) for example, is hosting a weekly online comedy club at 'The Covid Arms' every Saturday night, with two hours of stand-up for a tenner and you don't have to queue for the bar. What's not to enjoy about that?
---
Sort your life out
Not even your life necessarily.
Just your cupboards.
You may find this happens accidentally while you're getting dressed one morning and you suddenly glance into the wardrobe and have the overwhelming urge to burn most of your clothes. Another true story…
Personally, I just couldn't bear to look at those winter jumpers anymore which has left me with somewhat limited options when getting dressed, but with more reasons to do unnecessary online shopping with the remains of my rapidly depleting wages.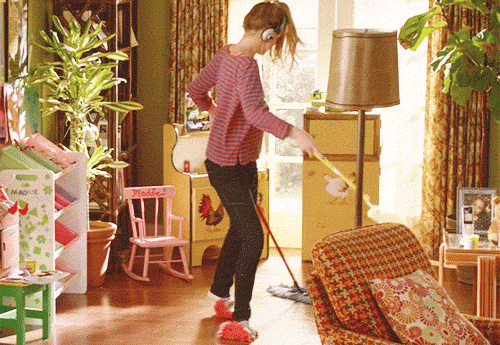 When all is said and done, we know the reasons why we're staying inside so whether you're watching something inane on the telly, foraging for leftovers or downloading pointless apps; do it in your own home.
Let's keep this lockdown lark as short as possible. Agreed?
xAx