AKA how to fail at blogging for an entire month.
It's fair to say that 2020 has already kicked me in the arse and we're only in March.
It all started off so promisingly. I'd made a vow to myself to commit to writing as a creative outlet, while simultaneously juggling my day-to-day commitments as a PR person, cat mother and serial cake eater.
As is often the case though, it hasn't worked out that way.
---
Anyone who reads my waffle will know that in July last year, I left the role I'd had for five years to forge a new path in an integrated marketing agency.
The greatest challenge I've faced, aside from learning to navigate a whole new timesheet and invoicing system, is that in December my new employer decided it was time for me to return to something I hadn't experienced for 10 years.
Revision.
As an IPA accredited agency (that's The Institute of Practitioners in Advertising to anyone not familiar), all employees must sit the IPA Foundation Certificate exam. Something I was vaguely aware of when joining the team, but something that I'll admit I forgot about within the first three months whilst trying to get my head around a whole new brew round and the ups and downs of crisis management.
Having been enrolled at Christmas, I'd accepted that zero revision was going to get done during the festive period and resigned myself to the fact that I'd be starting in January, with the exam scheduled for 24th February…
---
Being a natural worrier is a blessing and a curse in these situations, of course.
My tendency towards inwardly panicking about things means I probably apply myself more than is necessary. Positive if you want to pass, not so great for your personal life.
Consequently, I've spent the past six weeks tackling the theories, tools and techniques that make the advertising industry tick, whilst simultaneously trying to balance all the things that are so valuable to me. My relationship, my cats and my social life.
The theory was straightforward enough. The learning was divided into seven modules covering the business of creativity, the communications landscape, the client and agency roles, theories and techniques, comms review, the creative development process and effectiveness. Effectiveness being by far the most interesting of the lot, when you're working in an industry where it's often difficult to prove that anything you're doing is working.
---
As I began reading through the modules, a thought entered my brain which hadn't found its way in since my early university days.
"How in the name of shitting balls am I going to remember all of this?"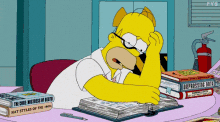 Given that I've already reached an age where I often forget what I need 10 seconds after entering a room, this wasn't going to be an easy task.
Worse still, because my brain is into its fourth decade of putting up with my nonsense, I was going to have to spend as much time as possible outside of office hours reading everything multiple times to make sure the mud well and truly stuck to the wall.
This was going to be a challenge.
---
One of the hardest things about finding the work/life balance is managing the impact it has on your loved ones when you've got your nose buried in a stack of notes.
Having to pause your husband in the middle of a sentence to say, "I'm studying here", or forcing them to quiz you on your knowledge while they're trying to enjoy their after-work wind down time can be pretty shit.
Fortunately, he's been very understanding about the whole thing and even brought me cups of tea while I hid myself away in the dining room, tackling the 7Ps.
There are also a few things that I learnt about myself during this (looking at it now) brief study period which I thought I'd share, given my lengthy absence. Here they are:
I have the diet of a precocious eight-year-old
Biscuits, crisps and cake are my go-to study partners. I'm fairly certain if a neighbour had walked past and seen me shovelling, they'd have mistaken me for a woman in the midst of a nervous breakdown, rather than the vivacious student of marketing that I am…
My handwriting is absolute shit
Being at a computer eight hours a day for the past nine years has left me with the writing skills of Guy Fawkes after a particularly lengthy and arduous session on the rack
I reach maximum concentration when wearing a dressing gown
True story. Please refer to the first point and you'll get some idea of just how attractive I've looked for the past 1.5 months
---
On 24th February, I sat my IPA Foundation Certificate and I can honestly say I'd forgotten what it was like to sit in an exam hall. The desks were tiny, the clock was looming, and I had two hours to answer five essay questions.
When it was over, the sense of relief was enormous and as I sat with my colleague (who was also taking the exam) for a 'celebratory' lunch (I don't find out if I've passed until May), I began thinking about all the hours I was about to get back. Or more truthfully, all the hours I could now waste once again, without the overwhelming, crippling guilt that I wasn't learning something.
I can honestly say, the past two days doing nothing but meaningless tasks have been utter heaven. Here's to never willingly writing an essay to time again.
Just in time for the next episode of Inside No. 9…
Bliss.
xAx