And there's every need to be afraid.
Not only are we dangling on the precipice of another Conservative reign, the Christmas ads have hit the telly and we must now all frantically shop for meaningless gifts as if love and consumerism were one and the same.
For the past four weeks since my post reminiscing about the joys of travelling, I've been battling it out with my to-do list and trying to rattle through the all consuming day-to-day of work. Now we're into December though, I'm also faced with the challenge of navigating the waters of 'party outfits', present buying and family gatherings.
Horrifying.
---
The beginning of December always gives me pause for thought, not least because it makes me look back at the year and wonder how we ended up here again.
When 2019 began, this blog was only a few months old and I was pleased that I'd finally started down the path of something that gave me a creative outlet outside of work.
I'd describe myself as a committed worker; in the office. However, my tendency towards procrastination in my personal life hasn't escaped my attention. This is no more evident than over the past month when I haven't been able to muster up the energy to write anything other than a press release, for which I'm paid.
In January, I was also still working at my previous PR agency but had begun to get itchy feet. Five years in the same job had left me wondering whether there was something more significant I ought to be doing with my time.
The feeling wasn't helped by the fact that I'd attended three funerals over the course of 18 months, and it had undoubtedly made a mark on me in ways I'm only starting to understand now. There's nothing quite like losing loved ones that makes you look at your life in a different way and start to wonder what you could do to make it more exciting.
I found ways in the short term to make my job more entertaining, mainly by commenting on it with posts like this one, but ultimately highlighting to myself that I needed to make a change.
---
My nephew will be nine years old on Boxing Day. Another terrifying prospect when I can still vividly remember being able to lie him on my knee as he slept and looking down at him wondering what his future would bring.
Over the past year his academic achievements have soared, but with it so has his questioning of the world around him. With his dad having passed away when he was just 18 months (I think) he's now starting to ask if he can have a stepdad; irrefutable proof that children are far more emotionally attuned than we give them credit for.
A couple of weeks ago, I looked after Sam for a few hours while Lora helped a friend decorate her house in preparation for her daughter's first birthday party. There was only one thing he wanted to do – make gingerbread.
As we stood in the kitchen rolling out dough and cutting out shapes, I couldn't help but think how much I would miss these times when he's a grumpy teenager and has little to no interest in being in the same room as me, let alone making biscuits.
He's still full of personality, something which I hope doesn't get kicked out of him at high school in a couple of years, as evidenced when he took the rolling pin away from me, saying, "Let me do that, I'm better at it than you…".
---
It's also been the year of babies. The world and its wife seem to be procreating at a rate of knots, reminding me at every moment of the ticking of the biological clock.
Over the years I've gone back and forth about children mostly due to my job, going on excellent holidays and the reality that with a small infant comes great responsibility. I'll admit that at times I worry that I'm too selfish to be a mother for the following reasons:
I like a drink
At the end of a workday, on a night out, during celebrations. It's one of life's small pleasures that I'd most definitely miss if I didn't have it for nine months.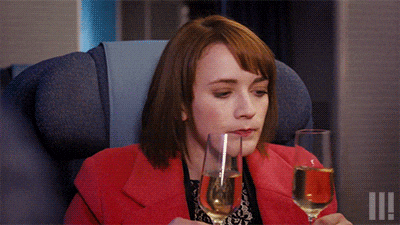 I like to pamper myself
Not in an extravagant Cleopatra in a milk bath sort of way, but one of my highlights of the week is Sunday evening, when I'll take a Lush bubble bath, shave my legs, moisturise, put on a face mask, colour my hair etc. This would most definitely be replaced with a permeating smell of vomit, dirty clothes, insomnia and a significant lack of personal time if I were to procreate.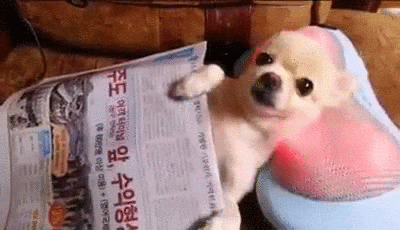 I like to socialise
With people I can stand to be around. No more so than in recent months with a new job and a brand-new social circle to enjoy. A few things I've discovered since joining my new agency:
Not being in a city was seriously hindering my ability to attend creative workshops
Working with a team of more than five people opens your world significantly to a new group of friends with whom you can share your ups and downs
You begin to soak up knowledge you've never previously had access to
You become much more flexible with your social time meaning you're now more inclined to attend creative workshops…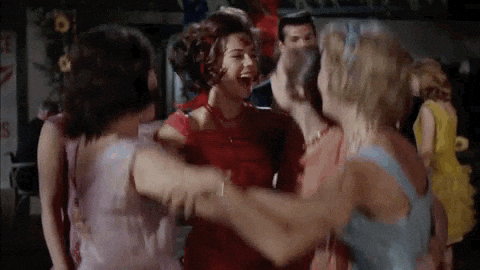 ---
It's just over three weeks until a new year begins and I'm now pondering what 2020 will bring with it.
Will my career move forward?
Will I finally cave into societal pressure and spawn?
Will I ever re-activate my gym membership?
Will we finally pay off the credit card and buy a new sofa?
Will we ever leave the EU?
These are the big questions.
I guess we'll have to wait and see.
xAx