It's the annual ritual in our house.
Three weeks into the New Year, with no money and the January blues in full swing, there's only one thing on our (mostly my) mind.
Escape.
The conversation normally goes something like this:
Me: "Let's book a holiday soon."

Him: "Let's assess our finances fir…"

Me: "We could do Florida again."

Him: "But we still haven't paid back last ye…"

Me: *already on lastminute.com* "Or New York?!"

Him: "We'll s…"

Me: "Are we thinking 10 nights or 14?"

Him: *facepalm*
Yes, I'll admit, I am somewhat cavalier when it comes to booking holidays. Thankfully for both of us, my other half most definitely knows how to adult in a more rational and financially stable way than I.
This year, we've decided to break from our routine and holiday with friends as a (strictly platonic, you understand) foursome – before the inevitable social pressures of starting a family finally break us – which is one of the multitude of reasons I haven't written half as much as I've wanted to during January.
That and the fact that work has been shitting busy.
A group trip will inevitably only have one of two outcomes:
We'll come back with an inexhaustible supply of hilarious anecdotes to share over future G&T and board game evenings (showing my age with that one).
We'll discover that 10 days in each other's company was a regrettable move, resulting in an attempted pool drowning after one too many all-inclusive cocktails, coupled with an intense bout of sun stroke.
I'm hopeful for the former.
The group discussions about a shared holiday began about six weeks before Christmas and culminated in a group trip to sunny Warrington town centre last Saturday to visit the travel agent.
I'm giving you the abridged version here, obviously.
The trip had followed several weeks of turning up to each other's houses with plans to agree a destination, opening a bottle of wine, and ultimately binge-eating crisps and playing Mario Kart on Chris's new Nintendo Switch.
On Saturday, armed with a stack of travel catalogues, we grabbed a coffee and sat down to make our way through them…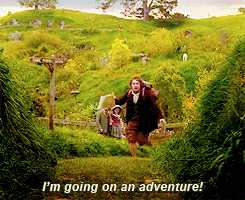 Spain was off the table immediately. Too British.
Greece? Crete maybe?
And then of course there's the inevitable Brexit related question mark over flights to Europe if faced with a no deal situation. This is a little too much reality for a Saturday afternoon.
My eyes wandered across to the 'Villas' catalogue and innocently turned to the Kissimmee pages…
Orlando has been a staple destination for us since we first met in 2008. I think it's a place that's always appealed to me because of my memories of visiting the sunshine state with my parents and sisters before the divorce chronicles began (more to come on this in future posts).
Anyway, I discovered the following things about trying to book a holiday in 2019:
It costs just as much to holiday in an all-inclusive villa in Cape Verde off the west coast of Africa, with access to one restaurant, as it does to do 10 nights in Mexico all-inclusive with six restaurants and five bars.
Travel agents are legitimately allowed to read the descriptions of hotels and holiday destinations from their screen to you, verbatim, and still class it as working.
Listening to said agent stumbling over the pronunciation of Portuguese words, instead of giving up the ghost and just reading them phonetically, is surprisingly awkward.
If you act too excited at the prospect of an adults only hotel, it's likely that the person serving you will judge you to be some sort of dusty-wombed, child-hating cockwomble, who doesn't deserve so much as a weekend at Butlin's, never mind an all-inclusive holiday abroad with peace and quiet.
Of course, we've ended up doing what every sensible human does nowadays after a visit to the travel agent; we went home and did an online search for comparable holidays that would inevitably end up coming out at £500 less.
The search resumes tomorrow evening, so standby for the inevitable update when our holiday search spirals into a four-hour bender round the trendier pubs of Frodsham.
I'm bringing the gin.
xAx